Unsilent Night 2021
2021-12-08 18:00
-
23:00
@
Number 18 (formerly Wild Cabaret)
Event Details
Music Broth's 'Unsilent Night' welcomes you back on the 8th of December 2021
For this years line up we welcome: Flew the Arrow, Raveloe, Andrea, Rory Ob, Zennor Whittaker, Glesgadelic, and Daniel Veitch
Music Broth is 'Scotland's Loudest Library', the first musical instrument and equipment library. Our aim is to improve access to musical instruments and equipment for everyone by reducing social and financial barriers. Through supporting our community we are helping individuals, bands, and families to pursue their musical ventures.
We also support people of all ages and backgrounds; young people just starting out, those struggling financially, or with poor health, homelessness, older long term residents, as well as New Scots, including those seeking asylum.
Funds we raise contribute to more people struggling to afford the benefits of playing, and making, music.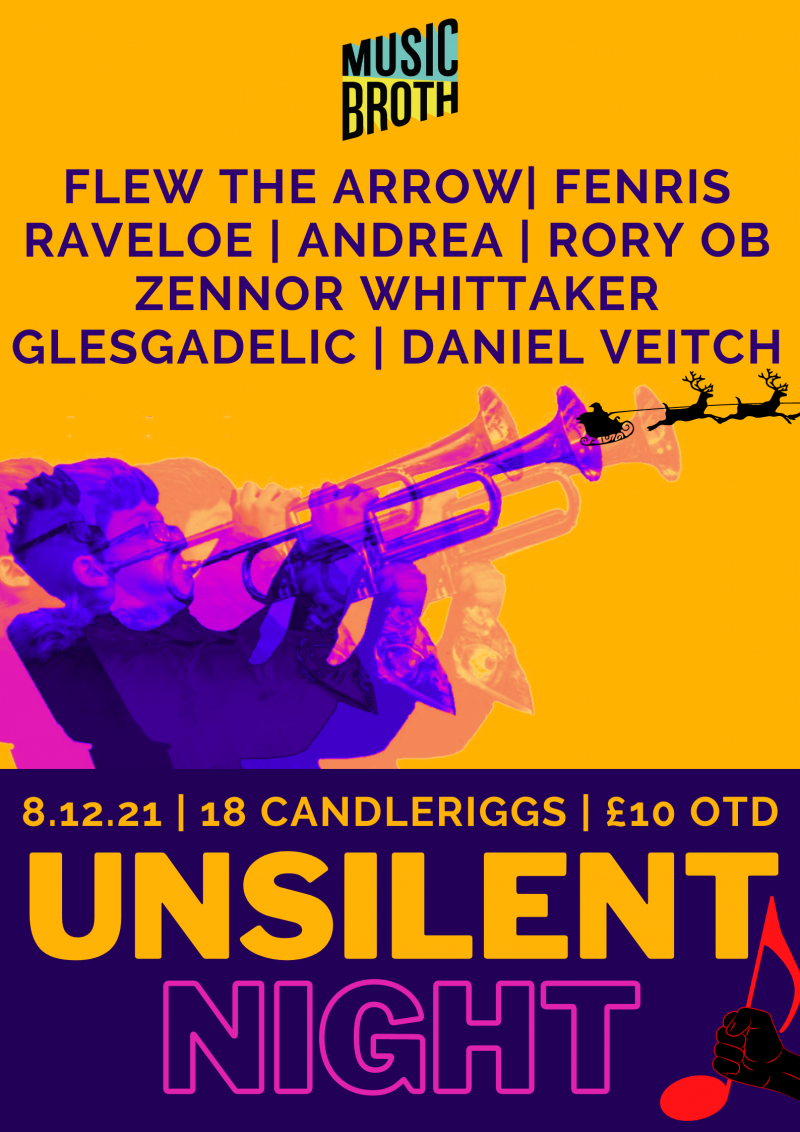 Ticket(s)
This event has ended.